The Landmark (鼎瑞苑)
Last Updated: 

11th December 2023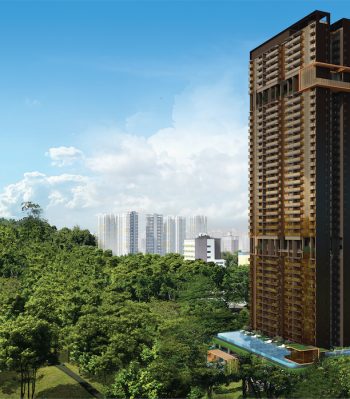 Book An Appointment Now. Starbuy Promotion Ending Soon.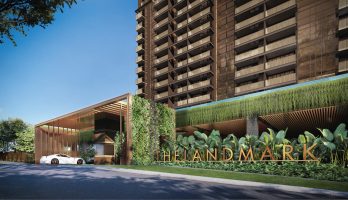 The Landmark (鼎瑞苑), which is the former Landmark Tower, is proudly developed by ZACD Group Ltd., MCC Land (Singapore) Pte Ltd. And SSLE Development Pte Ltd.
ZACD has a solid track record of investing in real estates and big financial projects. With precise business acumen and strategies, ZACD offers one stop service and proactively joins other conglomerates and companies to create large real estate projects. MCC Land was founded in 2010 and has been awarded as one of the top 10 property developer for 3 years in a row. On Fortune Global 500, it was official ranked 290th company globally. SSLE is a real estate development arm under Sin Soon Lee Group. It was founded by Dato Lim Kim Chong in the 70s and had developed several residential and industrial projects with sound track records.
Their current and previous track records include Jadescape, Le Quest, Queens Peak, Alps Residences, The Santorini, The Nautical and many more.
The Landmark will be the first joint venture between these 3 developers, and promised to be one of the most iconic development that consist of 1- to 3-bedroom.
The Landmark condo pricing starts from $1.1xm for a spacious 1-bedder, from $1.5xm for a 2-bedder and $2.2xm for 3 bedroom.
The Landmark Location Map
Supreme Location of The Landmark Singapore is definitely an absolute advantage over other developments. As a tranquil neighborhood at 173 Chin Swee Road in prime central district 3, you should have no doubt about the development's connectivity.
The Landmark takes you 2 minutes to head to Pearl's Hill City Park and 10 minutes' walk to the Chinatown Heritage Trail. Commute is easy as you can travel to Central Business District which is within 3 stops to City Hall MRT station (NS25/EW13).
Moreover, it is close to Chinatown MRT Station ((NE4/DT19), Outram Park MRT Station (EW16 / NE3) and Havelock MRT (TE16, due 2021) of Thomson-East Coast Line. You can find a rich variety of community features in the vicinity.
If you drive, the central location of The Landmark condo is convenient for your commute via different expressways such as Ayer Rajah Expressway (AYE), Marine Coastal Expressway (MCE), Central Expressway (CTE) and Orchard Road.
You can explore more surrounding amenities by referencing to The Landmark location map.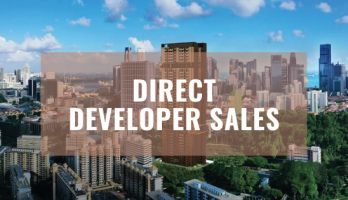 In order to secure The Landmark Showflat appointment, please kindly register via this official website or you can also dial our sales hotline at +65 6100 1116 before heading down to the showroom. Our showflat might be occasionally closed due to monthly periodic maintenance, or not opened to the public due to private events held by the developer. Hence all visitors are strongly encourage to reserve an appointment before heading down to our showflat to avoid any inconvenience or disappointment.
For those who had secured an appointment with us online, rest assured that we will reach out to you within an hour. You will also be able to enjoy our best Direct Developer Price with NO COMMISSION charges payable by you.
As all our current balance units available at The Landmark are solely based on first-come-first-serve basis, any cases where a reservation is needed before the appointment is based on the maximum period of 2 hours only. Furthermore, all reservation of unit request is subject to our management's approval.
Last but not least, all our prices stated in this official website are subject to change without further notice to avoid any unnecessary misunderstanding.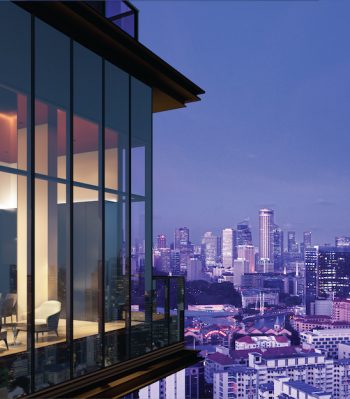 360-Degree Unblock Panoramic View
The Landmark condo is developed by ZACD Groud Ltd., MCC Land (Singapore) Pte Ltd. And SSLE Development Ptd Ltd. It is located at 173 Chin Swee Road, Singapore that offers 360-degree unblock panoramic view of the entire city skyline. The neighbourhood is in prime central district 3. It provides you with 396 units on 36-storey in total on a site with around 6,200 square metres. This development's tenure is 99-years leasehold. It consist of a single 39-storey tower that comprises a mix of 1-bedroom to 3- bedrooms to choose from, with unit size ranging from 484 sqft to 1,152 sqft.
There are also various renowned schools in close proximity. They include National University of Singapore, Singapore Management University, Duke NUS Medical school, River Valley Primary School with other notable mentions.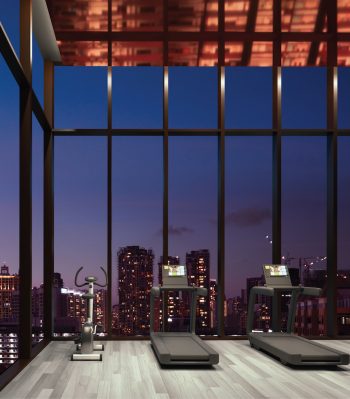 In the Heart of Nature and Heritage
Apart from lifestyles, business activities are indispensable if you live in the Landmark. The prime location is just minutes away from the busiest CBD and Marina Bay Financial Centre (MBFC) area. White collars should have no worries for daily commute between home and workplace. The balance of hectic city, cosy and classy neighbourhood pace is what we long to have.
Not only does The Landmark provide you with supreme location and connectivity with Downtown, it is also surrounded by a rich variety of amenities and schools for you and your kids, making your dream come true. If you are interested in a 99-years lease-hold development in prime central area with supreme connectivity and surrounding amenities, The Landmark Singapore is for you.
All interested parties can download FREE The Landmark E-Brochure and The Landmark Floor Plan here.
Unique Selling Points of The Landmark
The Landmark condo is situated in prime central location of Havelock/Outram/Chinatown precinct in Central Singapore District 3, with plenty of heritage and plentiful hipster cafes and famous local eateries.
Perched at the top of Pearl's Hill City Park, The Landmark is sited on an elevated land along Chin Swee Road, The Landmark offers 360 degrees unblocked views of Singapore's city skyline which extend from Singapore River, Central Business District to Sentosa.
1 exclusive tower of 39-storey high with 396 units ranging from 1-, 2- and 3-bedroom. The size ranges from 484 sqft for a 1-bedroom to 1152 for a 3-bedroom. With an affordable entry price, The Landmark presents a rare opportunity for both investor and homeowners to own an asset in the central area of Singapore with close proximity to SGH Medical Hub, Orchard shopping belt, CBD, Marina Bay Financial Centre and future Greater Southern Waterfront.
Only 7 minutes' walk to Outram MRT interchange station, which serves 3 MRT lines of Singapore, East-West Line, North-East Line and Thomson East Coast line, which will be completed in year 2021. It is also close proximity to Chinatown MRT station, the Circle Line of Singapore.
The Landmark condo is within 1-km to popular school such as River Valley Primary School and enjoys excellent connectivity to major expressway in Singapore such as Central Expressway (CTE), Ayer Rajah Expressway (AYE, Marine Coastal Expressway (MCE) and East Coast Parkway (ECP).
Various exit strategy such as the completion of Singapore General Hospital's Medical Hub, Thomson-East Coast Line (TEL) that brought convenience to various part of Singapore especially the Eastern and Northern area of Singapore. The Landmark is also surrounded by various plot of future Government Land Sales (GLS) within the precinct, which will further bring up the value of the development itself once these projects are launch in the near future.